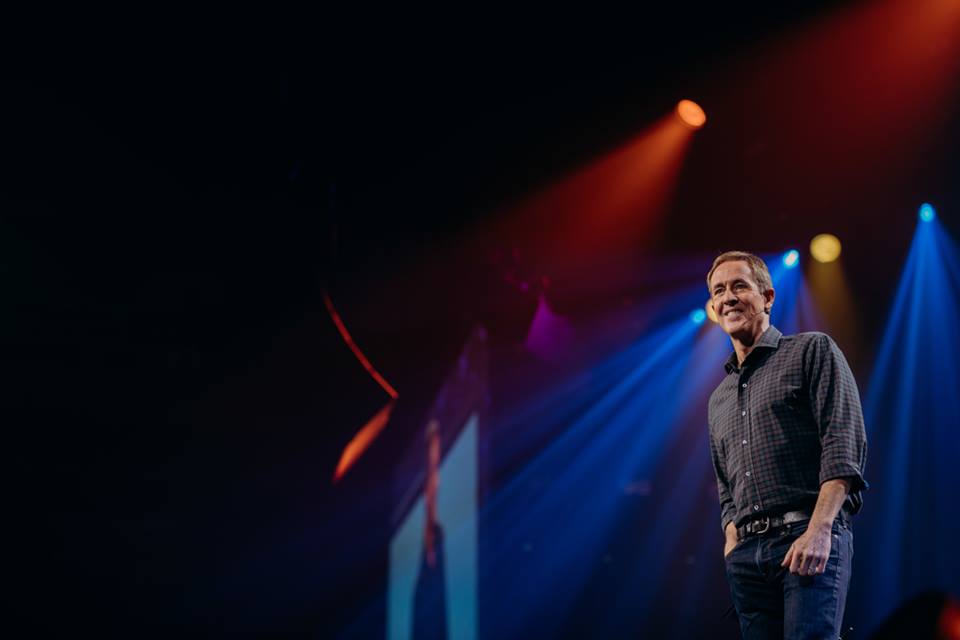 Over the past year Andy Stanley has made headlines calling for the church to "unhitch itself from the Old Testament" and now more recently stating that the ten commandments do not apply to Christians (Commandments Don't Apply).  Many of us scratch our heads wondering how he has come to these conclusions.  Apparently much of this comes from an interpretation of Act 15 in which the early church leaders met to discuss circumcision and dietary commands and there application to gentiles.  Emergent authors have also pointed to this passage.  In his book Velvet Elvis, Rob Bell references Matthew 16:19 and 18:18 in which Jesus talks about the authority to loose and bind granted to the apostles and further he references this passage, Acts 15, as being an example of church leadership in community exorcising their authority to loose and bind.
Not Come to Destroy the Law
"Don't assume that I came to destroy the Law or the Prophets. I did not come to destroy but to fulfill. For I assure you: Until heaven and earth pass away, not the smallest letter or one stroke of a letter will pass from the law until all things are accomplished. – Jesus, Matthew 5:17-18
So what is going on here?  If Jesus in Matthew 5:17-18 said that he didn't come to do away with the law are the apostles then in Acts 15 doing away with laws?  Also in Matthew 19: 8-9 Jesus states that the permission for divorce in Deuteronomy 24 was actually a concession or an exception but was not God's original intention.  Is Jesus doing away with the law after He said that he did not come to destroy the law?  When Jesus talked about loosing and binding was He stating that we could do away with some requirements of the law as long as we all agree on it?
I'm going to suggest something here which is very dangerous and so it will come with many warnings and qualifications.   The law of God or the commands in the bible are first comprised of or proceed from God's immutable created and intended purposes and principles.  These set boundaries as to what is right and what is wrong, what is permissible and what is not permissible, what is required and what is not required and stand until heaven and earth pass away.  Now here comes the dangerous part; secondly the law defines penalties and protocols the objectives of which are to be more specific consequences, requirements and restrictions to align us with God's purposes and principles or to meet the needs of a particular time and set of circumstances.  These may be some-what mutable.  For example we don't stone unruly children,  fornicators or homosexuals, because the penalties for the children of Israel were stiffer since the promised messiah was to come from them.   The exception allowing for divorce in Deuteronomy 24 was identified by Jesus as a concession to our hard hearts and therefore was a protocol probably to avoid other more destructive sins such as domestic abuse but the optimal response is to remain married.  A contemporary example of loosing and binding may be seen in the roaring 20s with all its decadence many churches forbid drinking and dancing and over time though not specifically prohibited in scripture this started to hold the weight of orthodoxy.  At the time it was likely a reasonable response to the social problems and a good use of a binding protocol but over time became legalistic and over-bearing like the dietary laws addressed in Acts 15.
The danger here is the question; how do we tell what is a mutable protocol and what is a immutable principle?  Therein lies the rub, which is highly susceptible to abuse, misuse and destructive ideas and responses.  Some of us are getting excited… wow I always wanted to try this out and now I can because if I want to do it and I don't really see how it hurts anyone else then it must be a protocol which we can set aside.  I would suggest that it is probably better to err on the side of caution especially since a wrong judgement could impact ours or someone else's eternity.  Where the bible itself has specifically identified something as a protocol such as dietary requirements, circumcision, head coverings, and penalties that we recognize those as such but its better to stick with tradition and consider it a principle than to wrongly identify a command as a protocol which may be loosened resulting in negative consequences that could even impact someone's eternity.  If Jesus did not come to the destroy the law then it behooves us even more so to do like wise.
The Law is More Necessary Now then Ever
But we need to do more than just refrain from damaging the law.  Paul made it clear in Romans that the law is necessary and even a part of the gospel.
What shall we say then? Is the Law sin? May it never be! On the contrary, I would not have come to know sin except through the Law; for I would not have known about coveting if the Law had not said, "You shall not covet." – Romans 7:7

Now we know that whatever the Law says, it speaks to those who are under the Law, so that every mouth may be closed and all the world may become accountable to God;  – Romans 3:19
We see in the passages Romans 7:7 and 3:19 that the law is part of the gospel and actually probably the first part, for there is no good news without the bad news of our sin…  We must inform the world that sin exists and that God exists and therefore we all have a responsibility to our creator. This must of course be done in a compassionate way.  Many quote Matthew 7:1 "judge not" and say that the compassionate thing to do is to not talk about sin or point out sin, but this ignores the rest of the passage which calls us to address our own sin and point out sin and help others overcome sin.  Some also assert that Jesus only pointed out the pharisees sin and therefore its only relevant to those that are religious or Christians.  This however ignores all the prophets and judges some of which were sent to confront foreign rulers and Jonah who was sent to confront Nineveh.  In Luke chapter 3 we see John the Baptist calling out from the hills and water ways for people to repent

He then said to the crowds who came out to be baptized by him, "Brood of vipers! Who warned you to flee from the coming wrath? …  – Luke 3:7
This group referenced in Luke 3:7 included Jews and Pharisees but it also included gentiles and tax collectors and soldiers.  John even rebuked the King, Herod, for adultery; having taken his brothers wife and for other sins and he was put in prison by Herod.  After which scripture says Jesus went on to continue John's ministry; in other words calling people to repent and pointing out sin of not just the "religious" but everyone.  He even sent his disciples out to towns to call people to repent.
Tax collectors also came to be baptized, and they asked him, "Teacher, what should we do?"
He told them, "Don't collect any more than what you have been authorized."
Some soldiers also questioned him: "What should we do?"
He said to them, "Don't take money from anyone by force or false accusation; be satisfied with your wages." – Luke 3: 12-14

But Herod the tetrarch, being rebuked by him about Herodias, his brother's wife, and about all the evil things Herod had done, added this to everything else — he locked John up in prison. – Luke 3:19-20
In the past you could assume that people believed in sin but now we just have natural feelings which are "dancing to our DNA" and environment as Dawkins puts it… So now we tell people you need to be saved and Jesus can save you to which they respond what do I need to be saved from… Therefore making the world aware of God's law is probably more important today then it ever was in the past.